While visiting Memphis, TN we had the opportunity to experience the National Civil Rights Museum. I had wondered if my kids (ages 6-9) were old enough to take home the important messages about Civil Rights- and the answers is an astounding YES! The exhibits at the National Civil Rights Museum begin at the resistance during slavery, through the era of the Civil War, Reconstruction, Jim Crow laws, and then the formative events of the 1950s, 19060s and beyond. 
Aside from informational displays, the interactive encounters with history are fabulous. The Civil Rights Museum set up many exhibits to invite participation from visitors. For example, my kids were able to sit at the original sit-in lunch counter, next to figures sitting in at the counter and hecklers to their side:
My kids had learned about Rosa Parks and the Montgomery bus boycott, but nothing you can read in a book compares to being able to sit in a bus, and listen to the audio of Dr. Martin Luther King Jr.'s speech that was delivered the first night of the boycott:
Finally, we followed the long file of visitors past Martin Luther King Jr.'s bed just as it was before he was assassinated – in the actual room 306 at the Lorraine Motel. My heart skipped a beat and hesitated for a second as a took in the scene, the dishes and coffee cup… and then the balcony where he was shot. It seemed unreal that we were standing in the very place where one of our greatest leaders had spent his final hours- that realization wasn't missed on my kids! In our busy lives, it's rare to be able to pause and reflect on such a poignant moment in history.
Understanding the history and build-up to the Civil Rights movement, and then how it played out is paramount to being able comprehend race relations in contemporary United States.  To deepen learning, the National Civil Rights Museum has fabulous resources for students, and also for educators interested in teaching about the Civil Rights movement. I love referring to the museum web sites for pre- and post-visit activities, because they've often consulted with educators and thoughtfully gathered questions and ideas that complement the visit. What a cool field trip!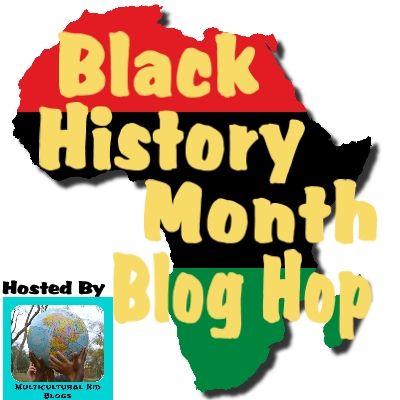 Welcome to our third annual Black History Month series and giveaway! Follow along all month long as we explore the rich history and cultures of Africa and African-Americans. Be sure to enter our giveaway below and link up your own posts at the bottom of the page.
You can also follow our Black History board on Pinterest.

February 1
All Done Monkey on Multicultural Kid Blogs: George Washington Carver: Facts, Activities, and Resources
February 3
The Art Curator for Kids: Faith Ringgold's Celebration of African American Women
February 4
Mama Smiles
February 5
Kid World Citizen
February 8
Are Those Your Kids? on Multicultural Kid Blogs
February 9
A Crafty Arab
February 12
Discovering the World Through My Son's Eyes
February 15
Mother in the Mix
February 17
Creative World of Varya
February 19
The Art Curator for Kids
February 22
Crafty Moms Share
February 24
La Cité des Vents
February 26
LadyDeeLG
February 29
Hispanic Mama